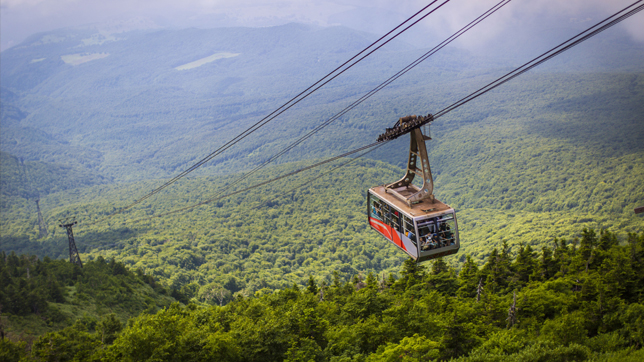 Open year round, the Hakkoda Ropeway takes you up to Tamoyachi-dake Sancho Station at the top of the mountain in ten minutes. From here, you can see as far as Hokkaido and enjoy panoramic views of the surrounding Hakkoda Mountains. In the summer, you can enjoy a spectacular view of the lush greenery on your way up to explore the mountain tops.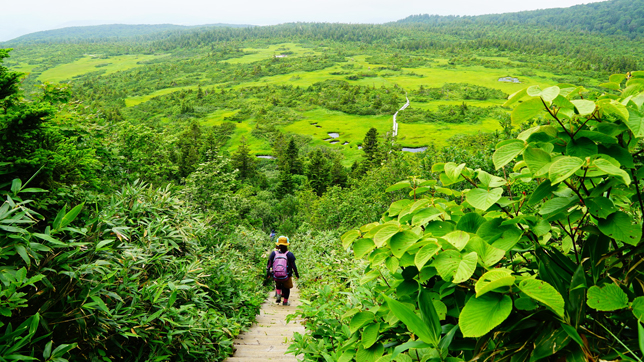 Once at the summit, you can explore the various trails and walk across the high altitude alpine plains of the Kenashitai Wetlands. In autumn, the surrounding grasslands, trees, and bushes also change colour into different shades of gold and orange, vividly contrasting with the ever blue skies.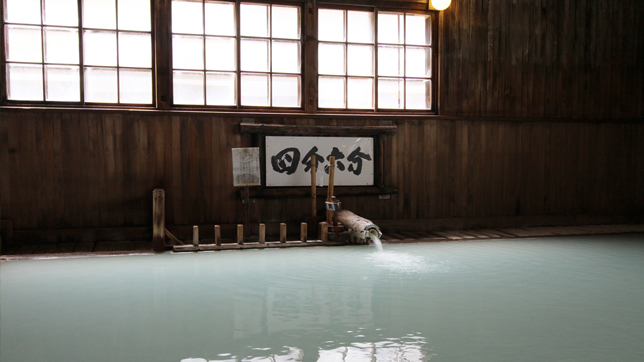 Relax your weary body after a long hike at Sukayu Onsen. The hot spring waters come directly from the source and the building gives off a fragrant aroma of beech trees. Although there are separate men's and women's baths, those brave enough can try the mixed gender bath that can fit up to 1000 people at once! You can stay overnight and enjoy the clear night skies only found in the middle of the mountains.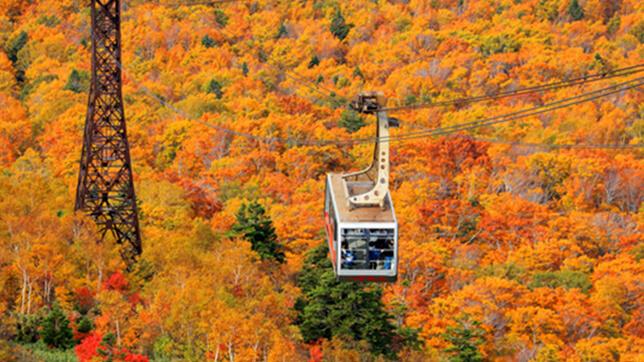 In autumn, the Hakkoda Ropeway takes you through a sea of vivid crimson and gold treetops. From the summit you can see the whole mountain range as it is dyed in warm autumn colours. The season for autumn leaves is from late September to mid-October.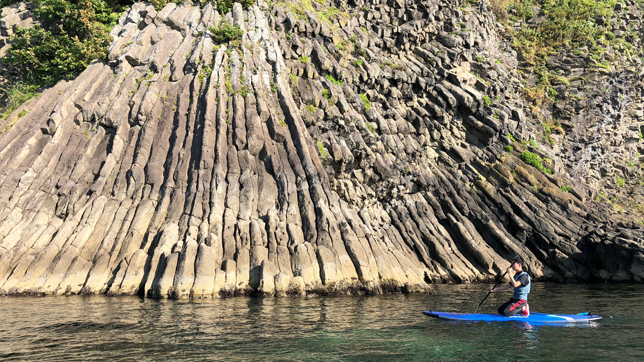 SUP and Sea Kayak experience
Discover the summer beach activities of Aomori's well-known hot spring resort Asamushi Onsen. Try Standup paddle boarding (SUP) and sea kayaking to explore the uninhabited and sacred island of Yunoshima!