Blessed with both the mountains and ocean and deep local culture, Aomori is a place well worth exploring when you're off the mountain. Whether on your way in or out of Hakkoda, check out the local attractions around Aomori station and the surrounding area to make the most of your visit!
Here are just a few of Aomori's attractions to check out.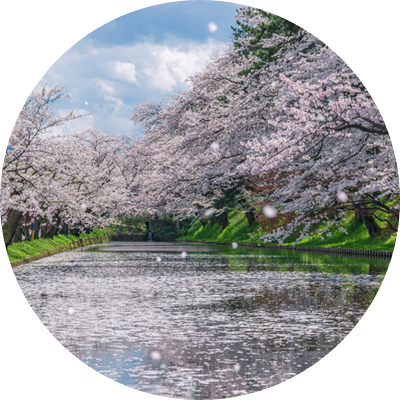 Hirosaki Castle is known as being one of the top 3 places in Japan to see cherry blossoms. The castle's grounds (Hirosaki Park) are home to 2,600 cherry blossom trees which include over 50 different types that come into bloom each year from late April to early May. The iconic castle's moat which has been named 'Sakura Tunnel' is lined with cherry blossom trees, and as the flowers reach the end of the blooming cycle the falling petals which fall on the water transform the moat into a magnificent pink tunnel. At night visitors can see the cherry blossoms illuminated with lights from below.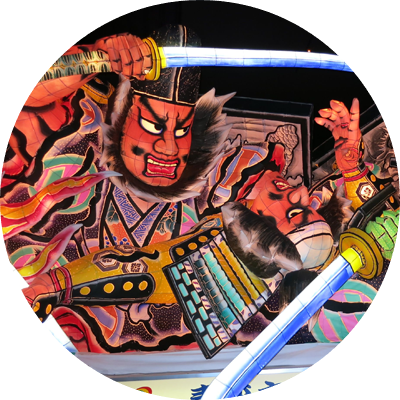 Aomori's traditional Nebuta festival has deep roots in the local culture, dating back hundreds of years. The festival is held every year in August and is known as one of the three biggest summer festivals in the Tohoku region. If you're into real cultural experiences as much as deep powder runs, this is for you! Just drop by the Nebuta museum and you'll be able to catch a glimpse of the summer festival and finish your day at an izakaya (Japanese tavern) filled with local sights and sounds!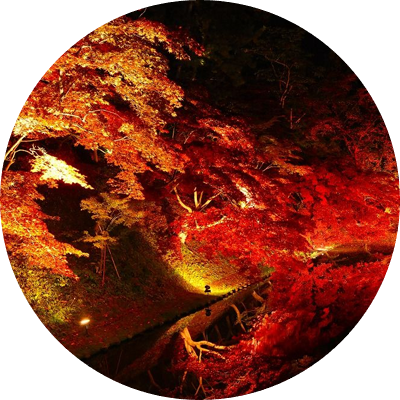 Chrysanthemum and Autumn Foliage Festival
Each year in autumn, Hirosaki Castle holds a Chrysanthemum and Autumn Foliage Festival in celebration and welcoming of the arrival of the season. The festival is held in the Hirosaki Castle Botanical Garden within the castle's grounds and allows visitors to enjoy the view of the somewhat 1,000 maple trees which have changed into shades of crimson and the rest of the castle grounds which are decorated with chrysanthemums grown in flower beds and shaped as animal topiaries.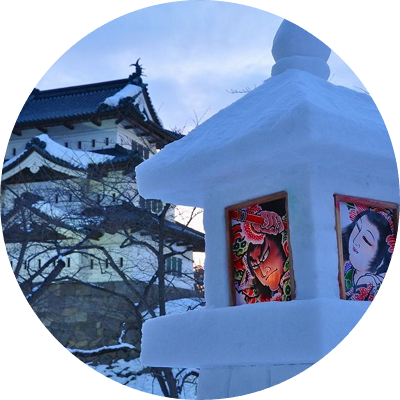 Venture out and add some local history to your snow adventure. The snow covered Hirosaki castle and Saisho-in Gojuno Tou Pagoda aren't to be missed.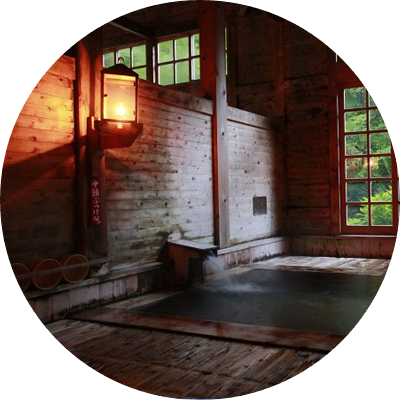 Traditional Japanese-style cuisine is severed to the guests, but also the vegan dining option is available at Aoni Onsen Ryokan.
Much of the vegan cuisine is offered from vegetable tempura to hotpot in typical Washoku dinner set. A cosy atmosphere does make for a memorable dining experience at Aoni Onsen!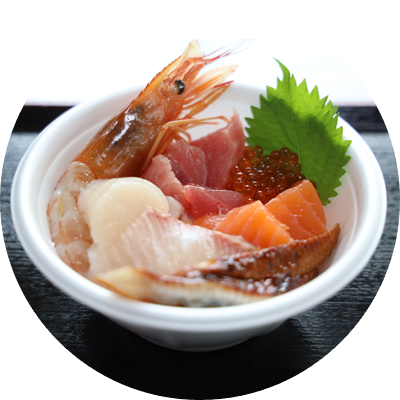 Stuff yourself with the fresh local flavours
Attention all foodies! We dare you to resist – fresh local scallops and Oma tuna (both famous within Japan) or a steaming hot bowl of the locals' favourite niboshi ramen (fish broth noodles). You can't say you've been to Aomori until you've tried these local bites!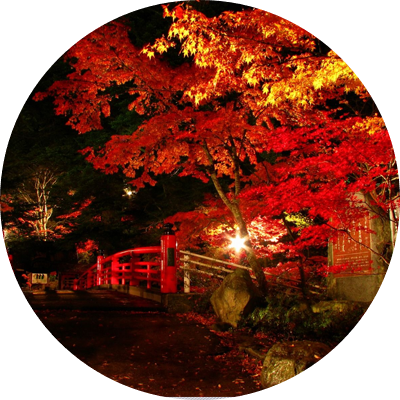 The autumn colours of Nakano Maple Mountain make it a leading spot for viewing foliage even in Kuroishi city.  Every autumn season, the mountain side is filled with blazing red leaves, while the night illumination creates a magical atmosphere together with the serene view of Fudo waterfall and stream.
Situated within the woods of Nakano Momiji Mountain, Nakano Shrine is the home of several ancient trees such as 200-year old Japanese maple and 600-year old great cedar. These are all natural monuments of Kuroishi city.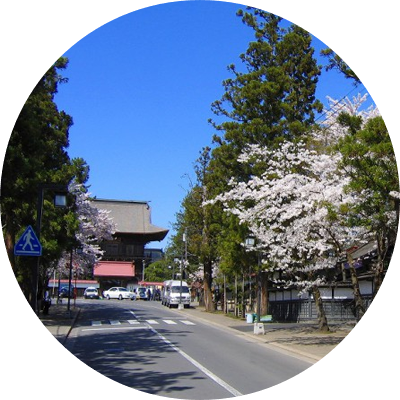 Zenringai in Hirosaki is a unique district in Japan as where is packed with only Soto Zen temples. Including Choshoji Temple, 33 Zen (Sotoshu) temples stand in line like trees in wood, and therefore it is called as Zenringai (each word from Zen-rin-gai refers Zen, woods and district in Japanese).
Interested in learning more?