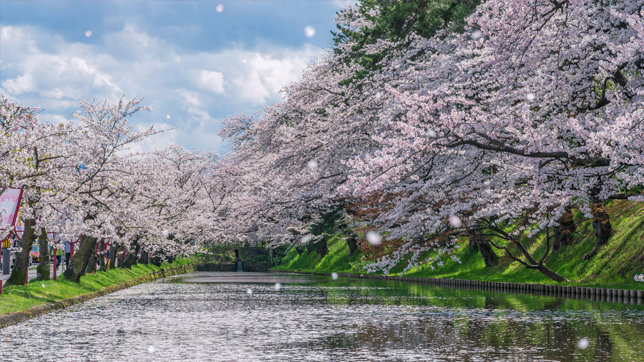 As one of Japan's Top 100 Cherry Blossom Viewing Sites and one of Japan's Top 100 Sights of People and Nature, the cherry blossoms at Hirosaki Park are famed as one of the best cherry blossom sights in Japan. Hirosaki Park is a home to 2600 trees with over 50 different types of cherry blossom! Over 2,000,000 visitors visit the park during the Hirosaki Cherry Blossom Festival, which is held annually between April 23rd and May 5th.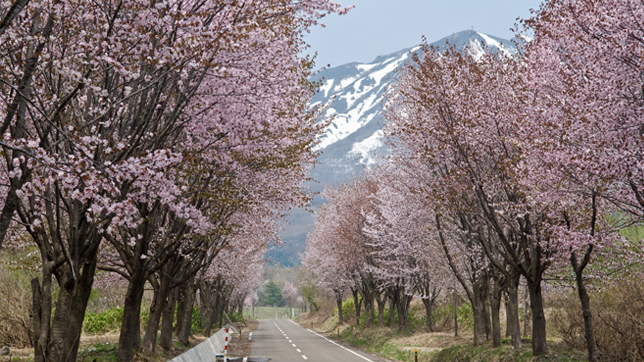 At the southern foot of Mt. Iwaki, there is a road lined with 6500 Oyamazakura cherry trees, stretching for 20km. The pale pink of the cherry blossoms set against the lush green of the mountain add to the spectacular view.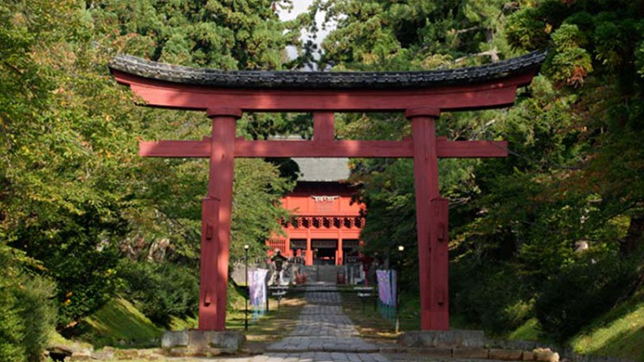 A shrine located at the foot of the beautiful Mount Iwaki, which is also called Tsugaru's Fuji. The shrine was built approximately 1,200 years ago to enshrine a local deity with locally grown Hiba (a type of cypress), with some of the oldest wood having withstood the snow and wind for over 390 years.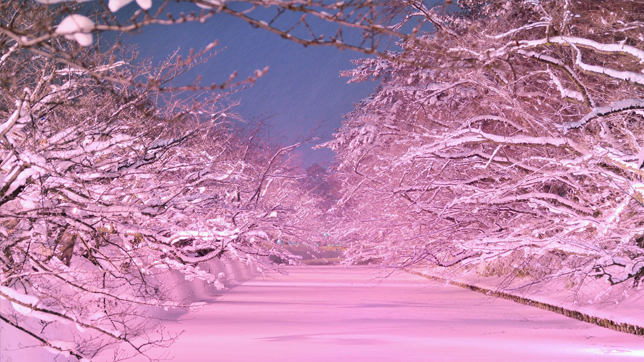 Hirosaki Park is known for cherry blossoms in spring. But did you know that it's also possible to view cherry blossoms during winter? You can enjoy the scenery of snow on the branches that are illuminated. As if the cheery blossoms are in full bloom and it gives you a very fantastic view.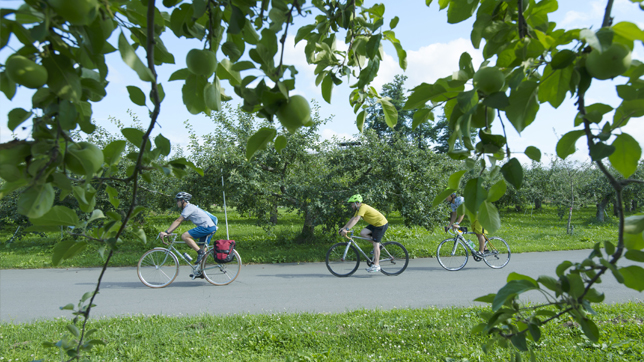 Cycling around Mount Iwaki
Find the right bike route for you through Hirosaki, where we've got 10 cycle routes to explore. The Mount Iwaki area is famous for its cherry blossom, but also apple farms!
Covered by apple fields, this farm road is called "Apple Road." When the white flowers bloom on over 40K apple trees, the lush scent of apple helps you lightly pedal.